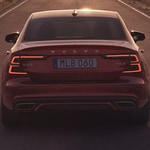 The Volvo S60 is a luxury vehicle. The horsepower is anywhere from 250 to 316 HP. It also has several performance features, such as hill start assist. There is a possibility that your vehicle will start to roll back when you are on a hill. The hill start assist will prevent the vehicle from going back.
It will hold the brake in place when your vehicle has stopped. You will have an easier time transitioning to the accelerator. There are also different drive mode settings that you can choose. You can choose between comfort, eco, and dynamic.
The transmission, engine, and air suspension will make the necessary adjustments. Furthermore, there are some models that have off-road capabilities. The driving conditions and preferences will determine what setting you will need to use. If you would like to try the vehicle before you make the purchase, then you can visit our dealership.